Kortrijk, Flanders, Belgium
RELATED TOPICS

Studying abroad, getting to know new people, discovering different cultures - it's all a part of student life. So why not come to Belgium, Flanders and Kortrijk and spend some quality time studying at Howest, University College West Flanders in Kortrijk!

FLANDERS & BELGIUM
Flanders is the Flemish (Dutch-speaking) community of the federal kingdom of Belgium.
The capital of Flanders is Brussels. It is also the capital of Belgium and the European Union. Brussels is major center of international politics and it hosts the European Commission, NATO and many other international institutions. With 159 embassies and 2,500 diplomats, Brussels is the second largest diplomatic city in the world.
Flanders is a wonderful region at the heart of the great Western European cultures. Kortrijk and Bruges are two well-known historic towns with an interesting mix of the old and the new, and a world of adventures for young people. Besides, they are less than three hours away from Brussels, Paris, London or Amsterdam.

Other kinds of pretty facts:
Standard of education in Flanders: one of the highest in Europe
Rich cultural heritage and vibrant night life
Medieval, artistic and fashion cities like Bruges, Ghent, Antwerp and Brussels
Worldwide gastronomic reputation: chocolate, beer, French fries, waffles…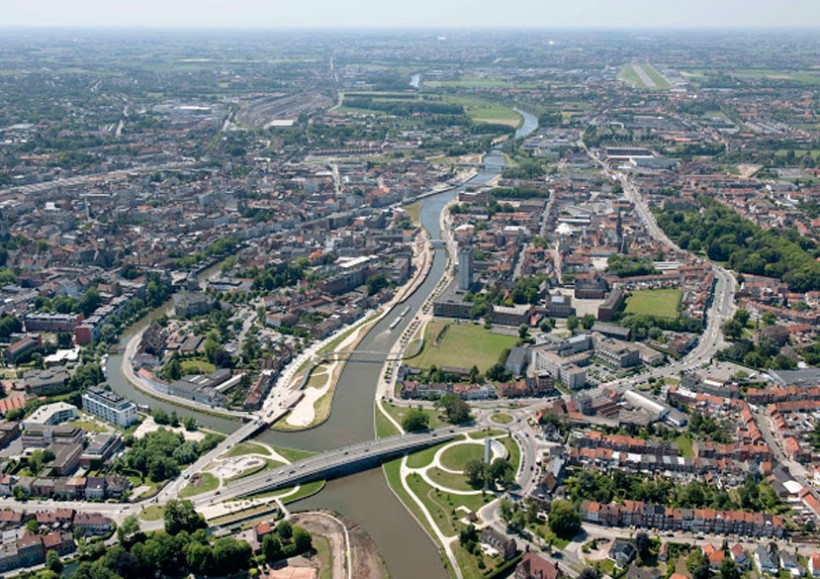 KORTRIJK
Kortrijk is the city of innovation, creation and design. Even though the city is proud of its historical patrimony, famous architects and designers such as Arne Quinze are currently redesigning the city. Robbrecht & Daem are taking care of a branch of a bank and the new shopping centre, Bob van Reeth is coordinating the Leie riverbank project and Stéphane Beel focuses his attention on the Buda Tower.
Kortrijk has a long tradition of making visitors feel at home and well-cared for, hence there will be no language gap!
International students will particularly appreciate the city's small scale knowing that the larger cities are within an easy reach.

The city of Kortrijk has invested in becoming a proper student city. There is a public skateboard park and a basketball court only a stone's throw from the school buidling. Every academic year starts with a free Student Welcome Concert on the Schouwburgplein. We are proud to say that Kortrijk has a great music scene all year round: Goose, Steak Number Eight, Amen Ra, SX, Balthazar, Ozark Henry are just some example of Kortrijk's home bands.
The number of university students rises every year, currently counting about 8000 students.
You can find more information about Kortrijk and the student life in Kortrijk via www.kortrijk.be and www.kortrijkstudentenstad.be.