DAE study visit to Japan
RELATED TOPICS

10 years ago 2 howest-colleagues were in Seattle and dreamt of a new challenge : a studytrip Japan. This year, finally, it was a fact : the first DAE studytrip to Japan. After 2 scouting trips we took off to Tokyo with 70 DAE-students and some colleagues.
After a sightseeing trip with a visit of the Meji-Shrine, the imperial Palace and the Senso-Ji Temple the real work began. Universities like TECH.C, Tokyo Communication Arts and Digital Hollywood organized very interesting workshops in GameDesign, Japanese Manga and How to Make a portfolio for Japan.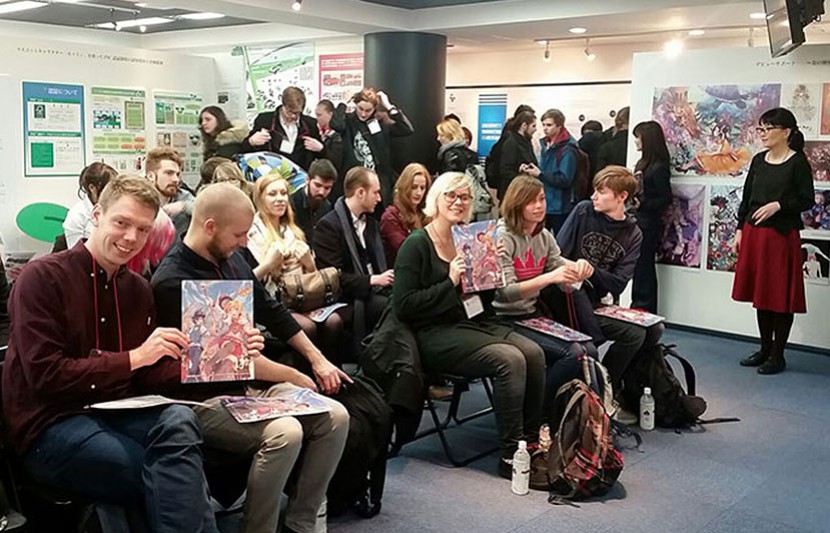 Visits of several Japanese companies like Polygon pictures, Sanzigen, Studio Anima, DMM, Digital Frontier … were very interesting. Some international studios like TonePlus Animation were added to the program to see the strength and weaknesses of both societies/ companies. Several Q&A sessions with lots of questions to different employees of all these studios gave students a clear view on how to work/live in Japan. 2 small companies were real eye-openers for the VFX-students : MatchLock develops and commercializes a tool and SDK called Bishamon to generate great special effects and is used by the giants like Bandai and Capcom. Live2D commercializes animation tools that are very useful for our students.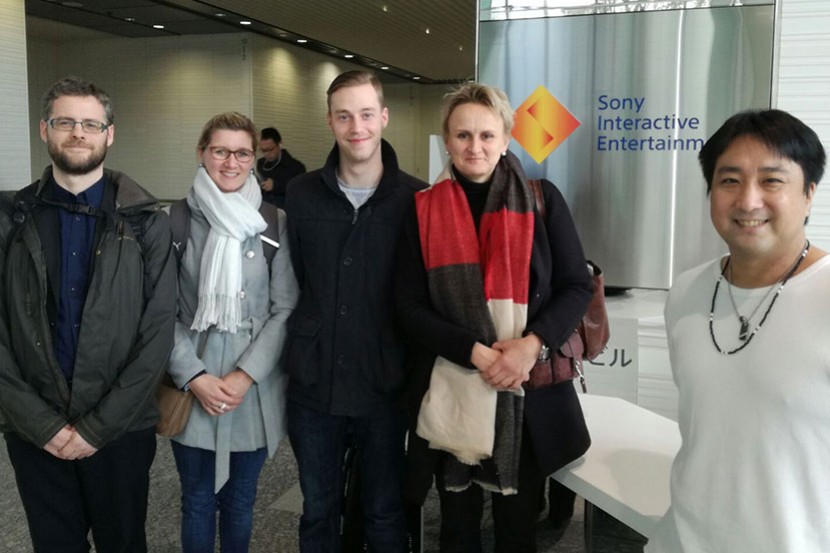 Top of the bill were the visits of Sony where we met the localization team and the trip by the famous Japanese Shinkansen (bullettrain) for a visit to CAPCOM in Osaka where we met the leading manager, the art director and several team members of the Residence Evil 7 team. An eye-opener and boost for every hard working DAE-student to work even harder.
Other amazing experiences like a cultural stop in Kyoto, the hometown of the Japanese geisha's, crossing the Rainbow Bridge and watching the Gundam robots in Odaiba, experience a tea ceremony in Kamakura, crossing the busiest Shibuya crossroad in the world, hanging around by night in the pachinko-halls and the never sleeping Electric City in Akihabara, and many more, made the Tokyo trip as to never forget!